How could I do a series about Fashion Week and not do Mens' Fashion Week?! You think I could only draw women? Well, I draw them better than I do with men. It just easier. There! I said it. But I want to get better at drawing menswear. They're a tough cookie. It's not fun. But each drawing is a stepping stone for the future.
I love Mens' Fashion Week; I want all their clothes. My fave are: Burberry, Ermanno Ecervino, John Varvatos, Hugo Boss, and many more. I like the European and some of the unknown designers that are not too mainstreamed.
Tuxedo Mask is not in his usual black tie. He is in fact wearing a Burberry heart shaped print button down, the same one is worn by Harry Styles. I just love that the shirt cost $600. And to complete the look with camel trousers and wingtips. Hope you like my men's drawing.
Enjoy.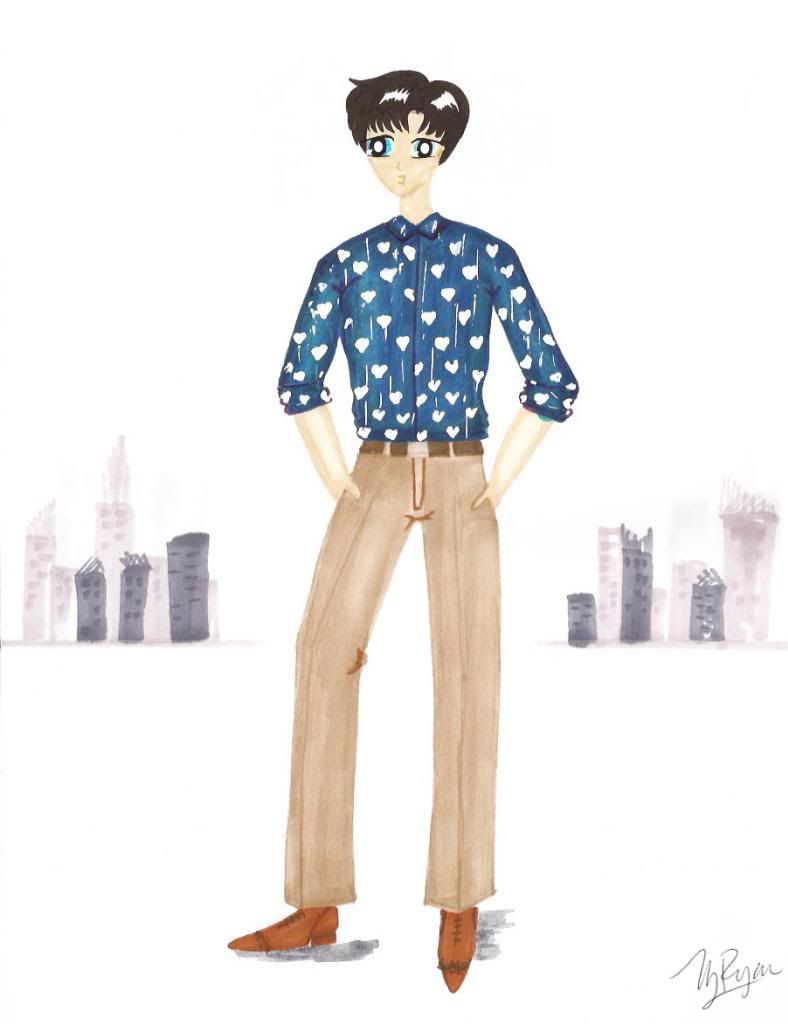 Labels: burberry, button downs, pants, patterns, prints, Sailor moon, slacks, trouser, tuxedo mask
posted by Ryan @ 1:30 PM | c2mnts