Kicking off my series is Sailor Mercury dresses Herve Leger 2014 collection that walked the runway in New York. Drawing these might be more difficult than I realized. I have to find different poses for the girls and backdrops. Not only for the current ones, but the ones in the future as well. Wouldn't fancy too well if a pose look good with certain outfits if I already drew it.
The outfit, I think is perfect for a day out — perhaps luncheon — it's edgy and soft at the same time. The skirt is leather with zippers attaching at the seams. I didn't get a closer look at it, I thought it was gold pipings. But since it's a drawing and the details is minuscule, and it turned out great.
Happy Tuesday. Enjoy.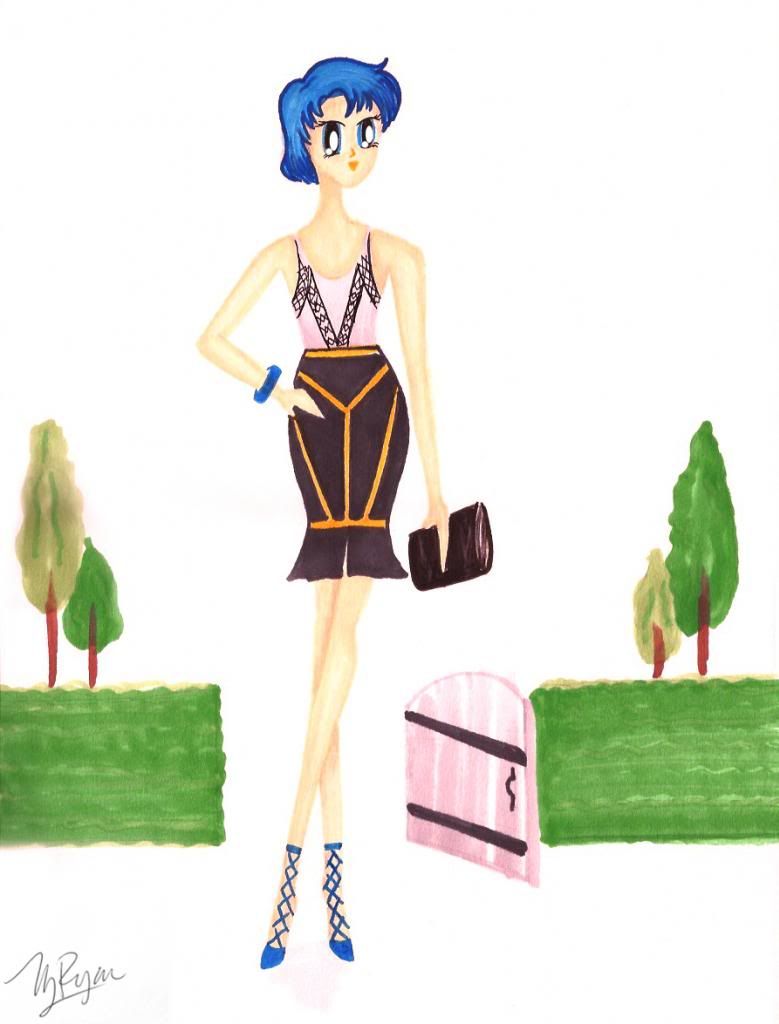 Labels: herve leger, sailor mercury, Sailor moon, skirt, tank top
posted by Ryan @ 6:00 PM