It's finally here!! The sequel to The Hunger Games series "Catching Fire." I wanted to created the wedding dress ever since I read the book; I didn't know what to envisioned what it would be like, but I saw the trailer before I could conceptualized anything. Anyhoo, the dress was designed by India designer Tex Saverio.
At first, I didn't know if I wanted to draw while she's twirling and the dress burned to black. I figured it would be more "girl on fire" than just white. What do you think?
I can't wait to see the movie, but I'm staying away from the premiere weekend.
Enjoy.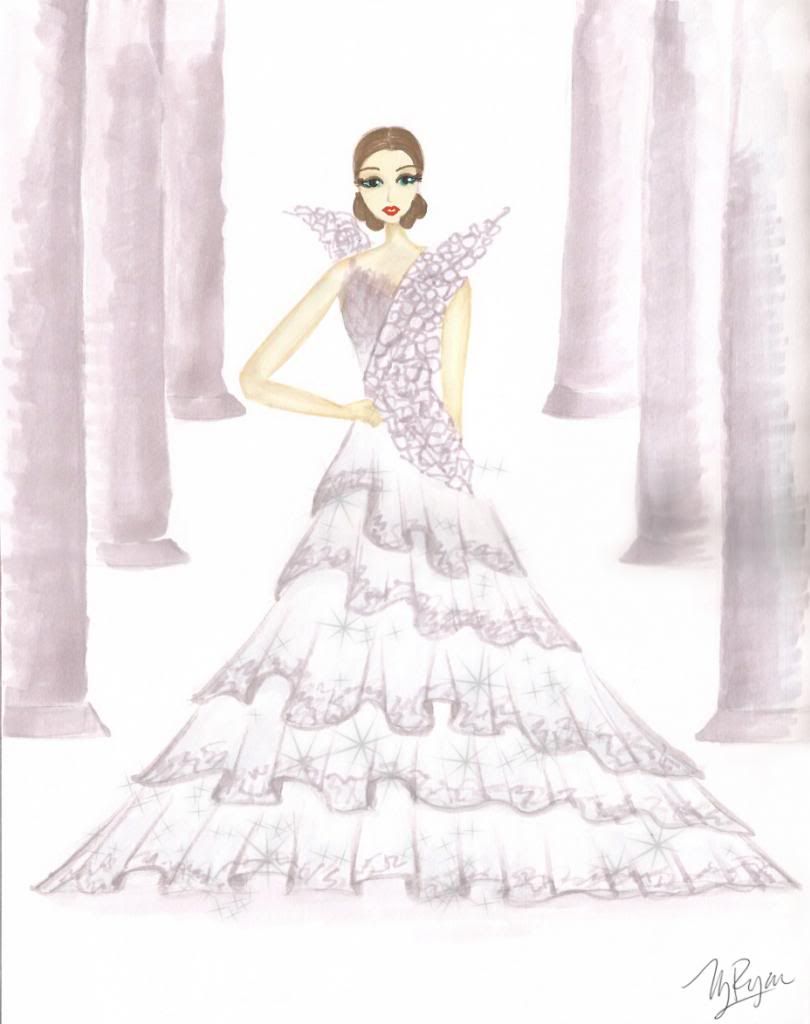 Labels: couture, girl on fire, hunger games, jennifer lawrence, ruffles, wedding
posted by Ryan @ 5:01 PM | c0mnts