Hello Fabulous Monday. I can't believe only a few weeks more is the end of the month, and only a two months till the year's end. It gone by too quick in the end. I don't know why; it seems like it was summer the other day and now it's fall and then winter.
Today, I give you Sailor Neptune, Michelle, in a cerulean halter gown. The gown is inspired by Elie Saab. He is such an amazing designer, and no one can do Oscar gowns like he does. It's like every diamonds, studs, sequins, and gems are meticulously sewn in place; which I have to no doubt that that's how it's done.
Again, I didn't wanna matched up the colors to the respective Sailor. Seeing how Neptune is god of the sea, so blue is kinda connotative. But I haven't used blue in any of my drawing of late, so I decided to bust it out. Plus, any other colors would've been an eyesore.
Happy Monday again, and enjoy!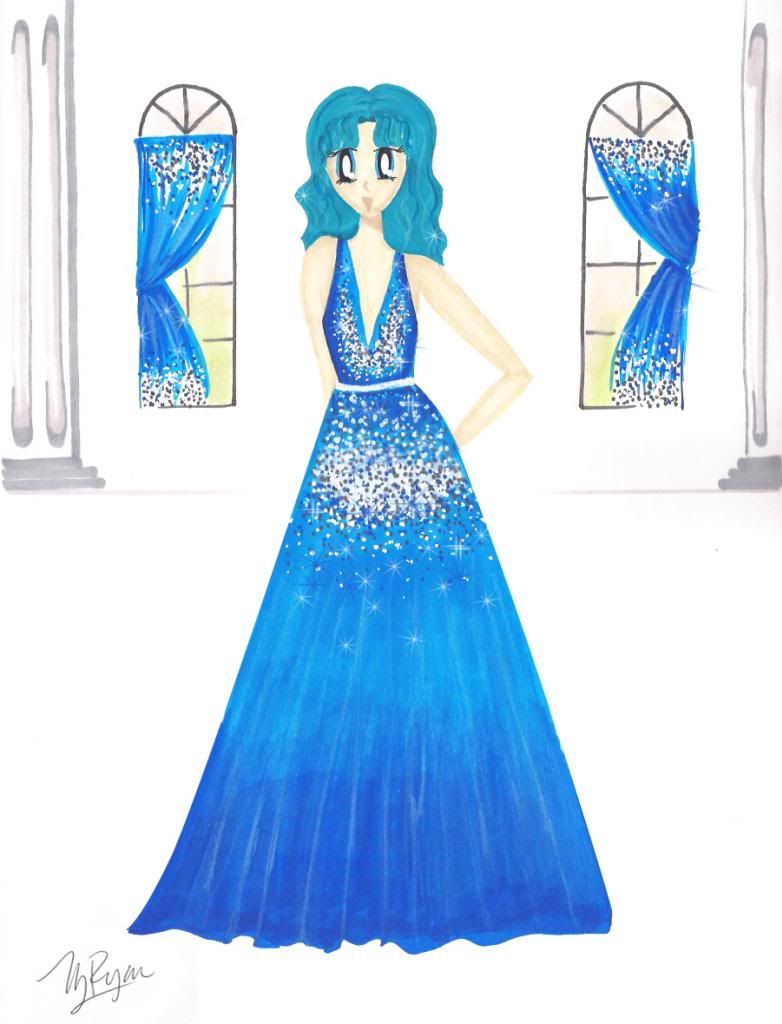 Labels: elie saab, gown, Sailor moon, sailor neptune, sequins, sparkles
posted by Ryan @ 1:45 PM