Hi everyone! Today I wanna show you Sailor Uranus (Amara) in a feminine dress but still keep her tomboy aspects. I had difficult choice in picking what to draw for Uranus, because she would sticks out like a sore thumb if she's in a fitting dress. I had thought about giving her a shorts and a tee, but what would Fashion Week be if she wore that?
This dress is from
Kenzo SS 2014 collection
. I love this outfit. It has nice, strong pattern, and she looks like she's up for anything. Did you notice I used blue again? I'm on a roll with the color. I love blue. It's such an easy color for anything.
Anyhoo, thanks for stopping by. Enjoy!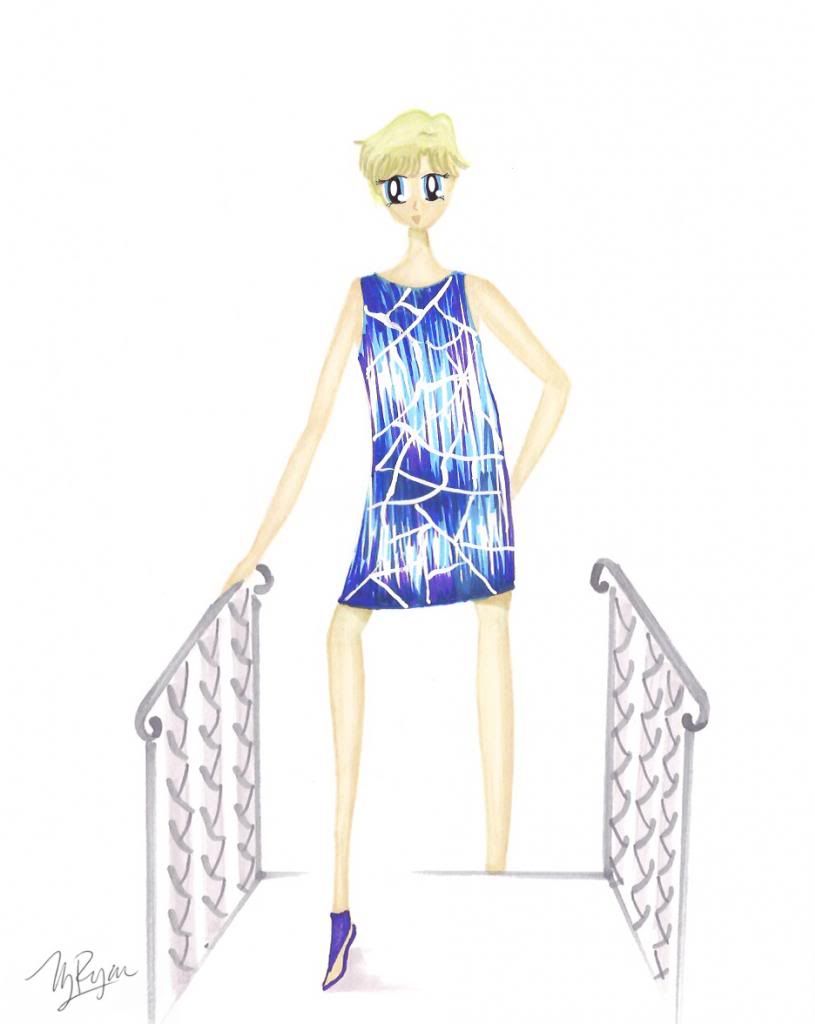 Labels: dress, Kenzo, loose fitting, patterns, prints, Sailor moon, Sailor uranus
posted by Ryan @ 3:49 PM