Hello, folks! It has been a long time. I started a new job and that took up a chunk of my time transitioning and settling down. I just started drawing again, but my production aren't as quick as it was before. Now I'm trying to get at least one done a week. Hopefully.
Today, I have a Balmain outfit from Paris Fashion Week, and what's Paris without some houndstooth. She's wearing a jacket with a leather skirt and matching boots.
I hope you like what I did and continued to stay for what to come.
Enjoy.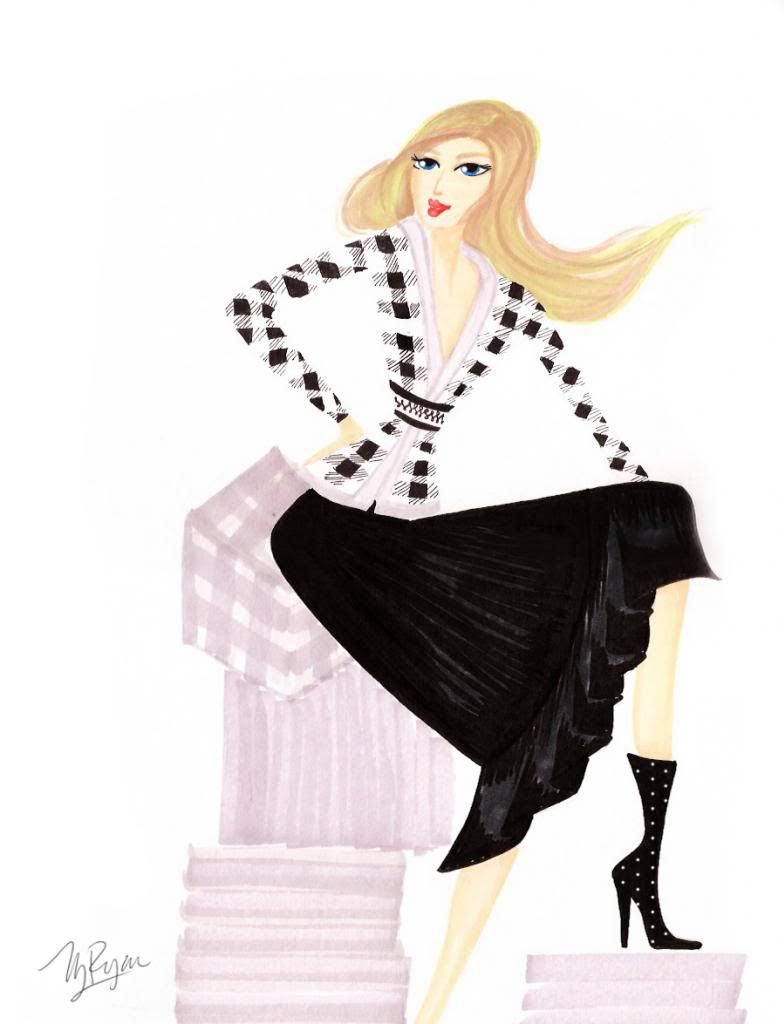 Labels: balmain, houndstooth, leather, patterns
posted by Ryan @ 9:00 AM