Miss Mary Mack, Mack, Mack
All dressed in black, black, black
With silver buttons, buttons, buttons
All down her back, back, back.
Who here haven't heard of that song we used to play when we were kids? I haven't thought of it until I started this illustration. The picture is from September Vogue and I love the patterns of the skirt so much, and this is also something for me to try using White Out.
I never love wearing black, and I hate drawing it, too, because there's nothing special about it. Details just get lost in it, but I think this one looks good. There might be more in the future.
Enjoy.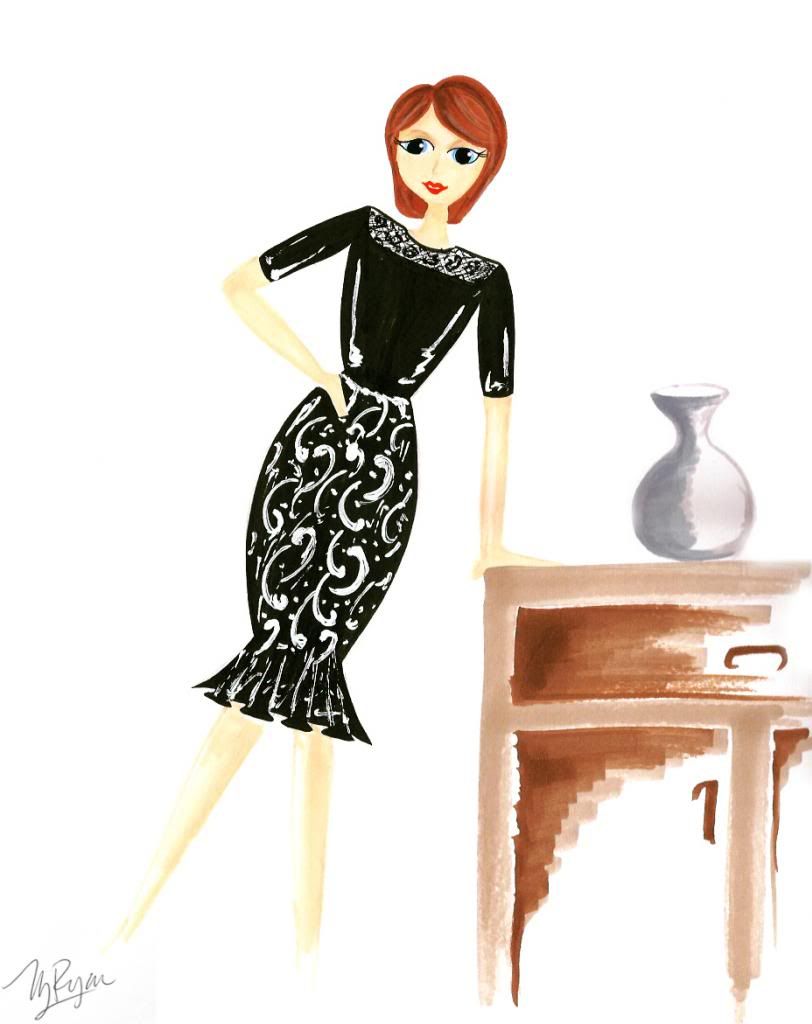 Labels: little black dress, patterns
posted by Ryan @ 2:30 PM