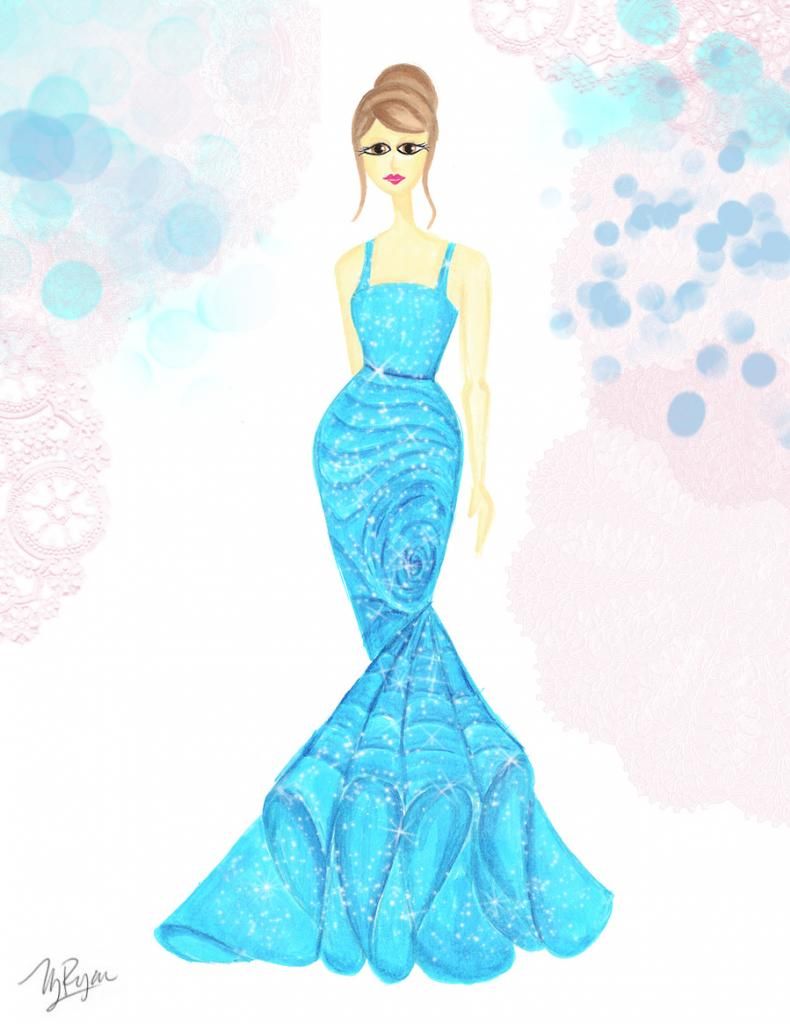 Hello and welcome back! Sorry that I have been away for so long. My job has rendered me exhausted and uninspired. I now only do one or two drawings a month, compared to my five or six a month. Sometimes I did the drawings but only upload it to Instagram, because I don't have to write as much.
I have a few drawings saved up and will tried to space them out accordingly to have a post once a week.
This magnificent blue dress is made with ruffling tulles with a spiraling rosette and a mermaid train. This is part of my wedding couture. The dress could pass for a wedding gown or a bridesmaid dress. Which one would you preferred, bride or bridesmaid?
Enjoy.
Labels: blue, bride, bridesmaid, ruffles, wedding
posted by Ryan @ 8:30 AM