Hello, did you have a great week? If you didn't, the weekend is here, and you can certainly enjoy it fully.
It's always so rainy in June. I'm not sure what's the explanation is; it must be mid-year showers to wetted the ground and prepped for the cold, harsh weather to come.
Here I have a bright and lovely yellow raincoat with matching umbrella to keep you dry, and let's not forget the matching boots. Even the ducks have to stay dry. Well, have a great weekend, y'all.
Enjoy.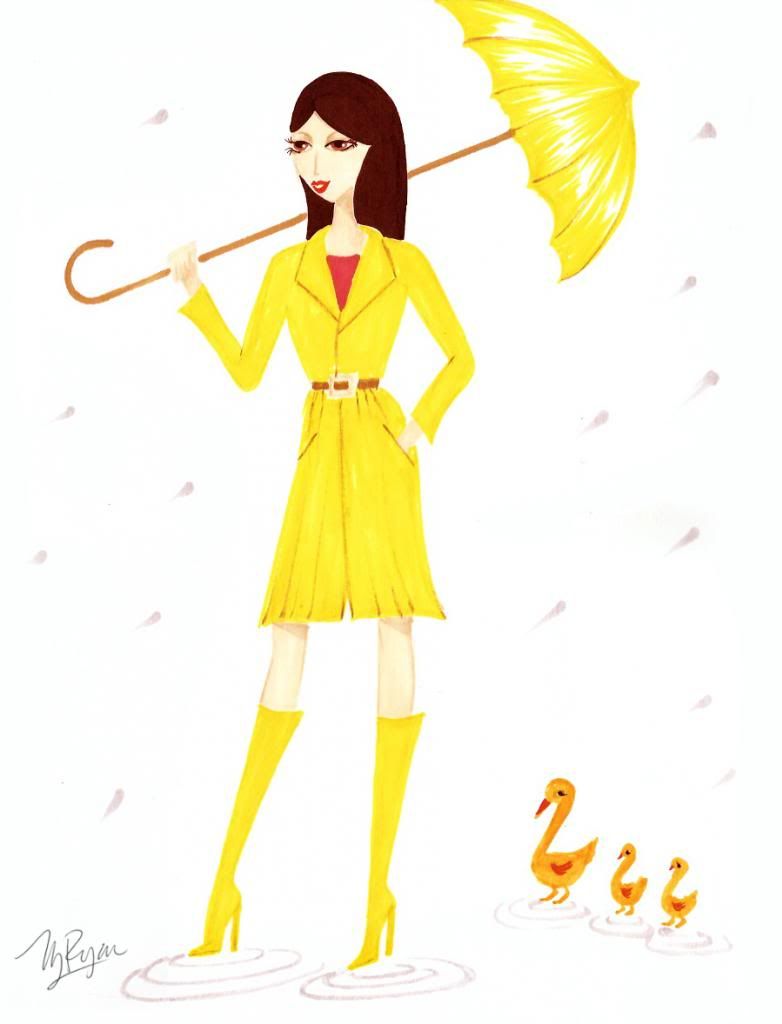 posted by Ryan @ 3:00 AM