Two posts in one day, I gotta keep up before Lunar New Year is here. I have a few more to post, hope I can get in done on time.
Let's hear it for male drawing, YAY!!! I love doing them once in a while, but when I get to the shoes, it looks funky. I don't know what to do.
This is the male version from the post earlier today. Men's ao dai are similar to the women's but it's more loose fitting and acts as a jacket rather than a shirt. I didn't want to draw a full phoenix on his shirt, that would just emasculate it. So instead I abstracted it and gave it a few swirls of fire.
Enjoy.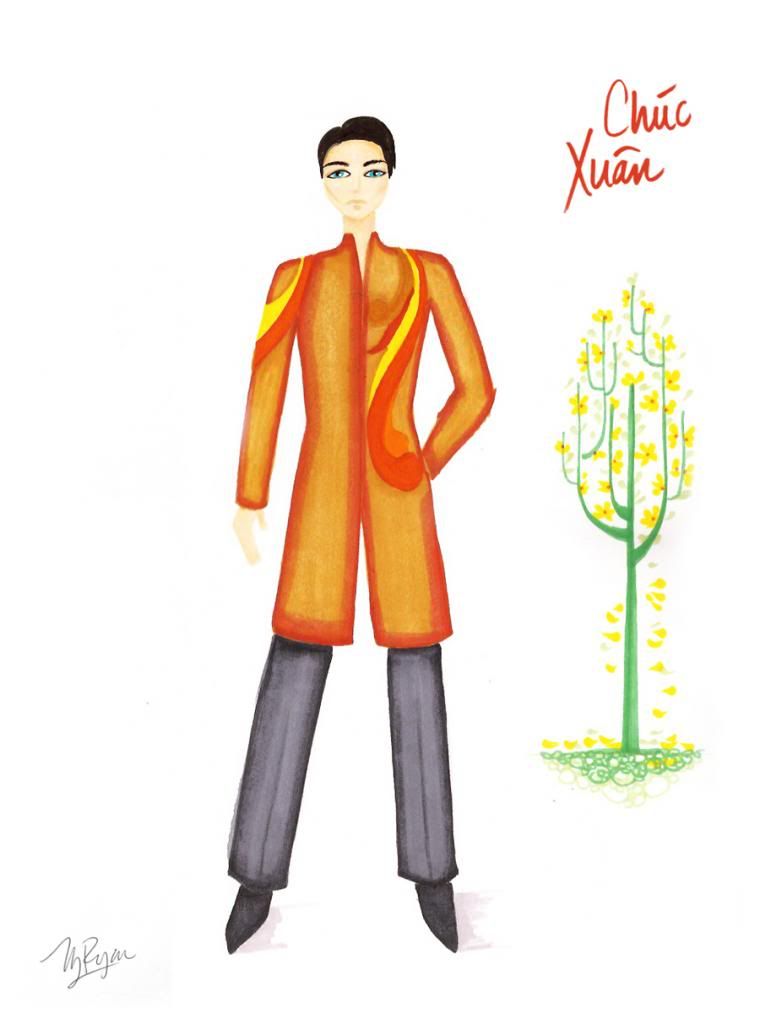 Labels: ao dai, lunar new year, new year, phoenix, tet, vietnamese dress, xuan
posted by Ryan @ 4:30 PM