WOW!! It's getting so closed to Christmas; I can't believe it. I haven't started shopping yet. I don't know what to get people nowadays; everyone has money and they can purchased what they need without waiting for an occasion.
This is
Tiffany D
., she is a YouTube beauty personality. I wanted to try and draw people with striking similarities but it's still a challenge. I just can't pick out what their features are. Anyhoo, she is wearing a flirty pink dress with a fitted bodice and a full skirt. I know this dress is more for the warmer months, but it's too cute to passed up.
I hope she'll like it.
Enjoy.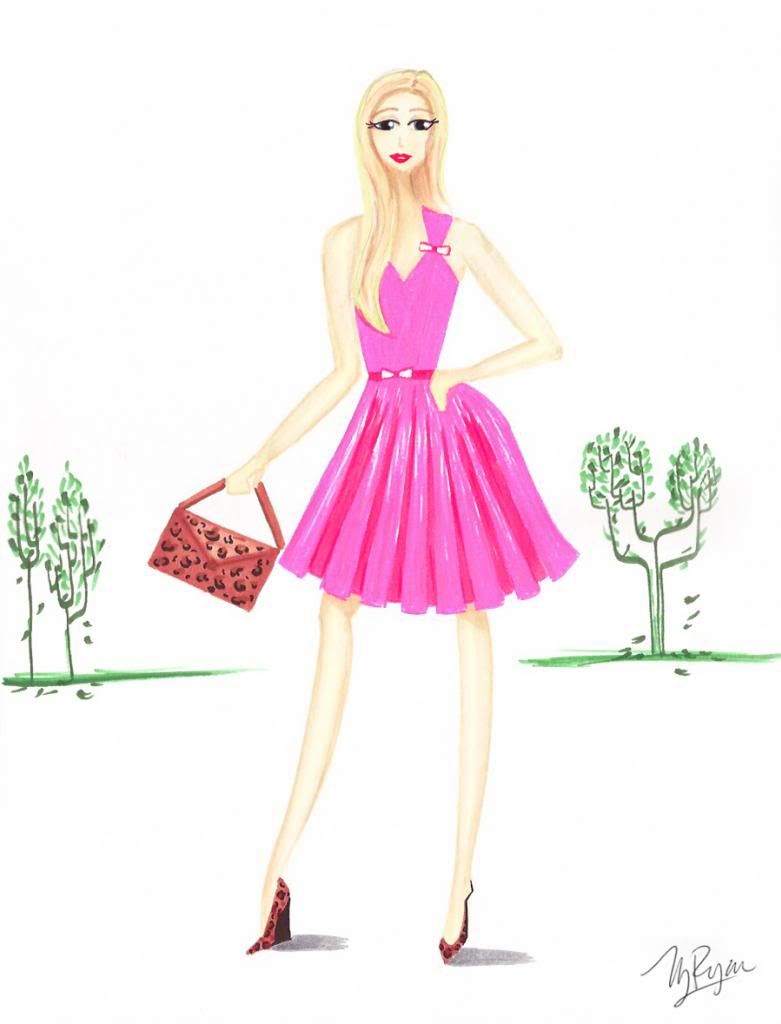 Labels: dress, flirty, full skirt, pink
posted by Ryan @ 2:00 PM