"As always, ladies first."
The movie is
AMAZING
!! I can't stressed it enough. I love it: the casts, locations, and especially the clothes; everything is so fashion forward. Even the guys clothes. I mean Peeta is wearing a drop-crotch pants for God's sakes. I don't know how many guys can pulled it off, but he did.
What stood out the most for me the Effie's costumes. Everything is right from the runway of Alexander McQueen, which we all know is in the capable hands of Sarah Burton.
This outfit, I think, is the first out of many Effie wore on the movie. It's such a great statement dress with the monarch butterflies. Queen of them all.
Sorry I've been away for so long. Enjoy.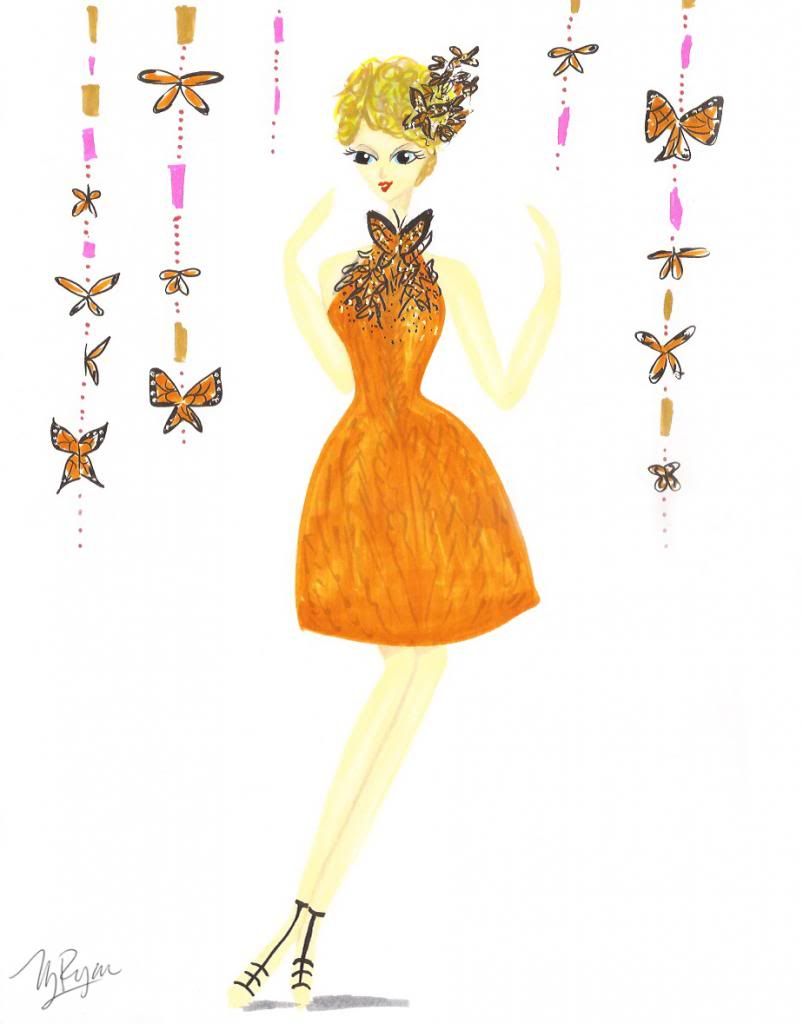 Labels: butterfly, catching fire, effie trinket, hunger games
posted by Ryan @ 4:23 PM